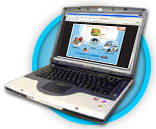 California Drivers Ed Course - It's Dept Of Motor Vehicles Approved
When you sign up your teenager for their Driver Education course, consider your options. The State of California allows driving students to complete their Drivers Ed requirement fully on line. Moreover, recent DMV studies show that students completing a online Drivers Ed option, such as the course offered by InteractiveTrafficSchool.Com, actually scored higher on their exit exams than students who completed classroom Driver Education. When you select an internet course for your child's Drivers Ed, you've selected a highly interactive method of Driver Education instruction that they can relate to and learn from without pain. But don't take our word for it, take a no obligation free trial of our Drivers Ed course and see the advantages for yourself!
Get In The Driver's Seat In California
At InteractiveTrafficSchool.Com, we don't hide fees! Certificate of Completion Processing on the house - our upfront price includes all standard processing fees!
Retake the final until you pass! Just review the program lessons and take the final again and again - free of charge!
Got a question? We offer customer service representatives available to aid you over the phone and using email
Keep your insurance costs rates from rising for most every traffic ticket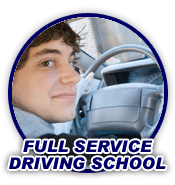 CA Driving School Services
Great News! Not only do we provide excellent on-line Drivers Ed in your area, we also supply teen driving school services! Yep, we have driver training lessons in California with the area's favorite driving instructors, hybrid driving school, and top-rate driving school lesson plans!

Get more information regarding our California driving lessons by visiting our InteractiveTrafficSchool.com driver training lessons page.
Why Take A Chance With Your Teens Protection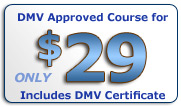 InteractiveTrafficSchool.Com has teamed up with the top provider in the on line Driver's Education industry: DriversEdDirect.Com. When you select InteractiveTrafficSchool.Com, you get Interactive Driver Education at a low priced price and the InteractiveTrafficSchool.Com promise - the best FL approved Drivers Ed program available - now that's California Driver's Education you can rely on!
Yes! Driver's Education Requisites In California Can Be Met By Interactive Driver Ed On The Internet!
Good news for students in California who want to earn a learners license - Our home study Driver Education course is accepted by the California DMV!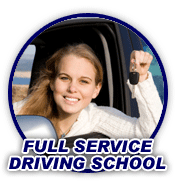 More Reasons California Drivers Ed Is The Smart Choice For Your Children
Play Free Parking Games
Learn the Rules of the Road
Fulfill Drivers Ed Requirements
Find DMV Resources for California